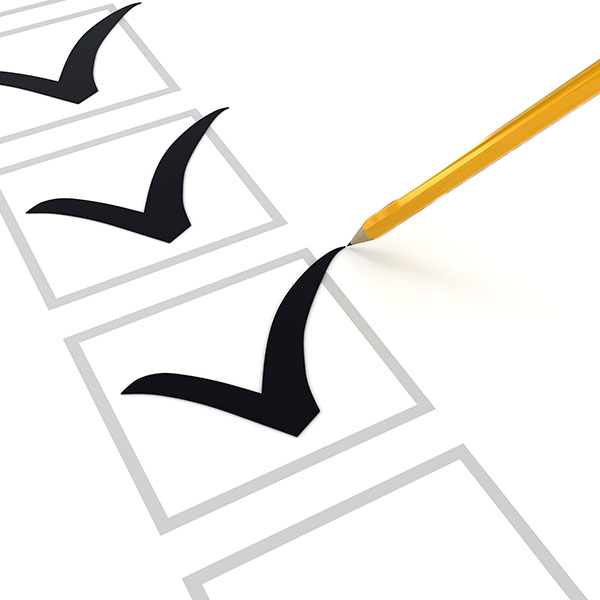 At Krysevig Electric Inc. we strive for 100% satisfaction in everything we do. We value your opinion and invite you to tell us and others about your experience with us. Please take a few moments to tell us what you think by leaving us a review here on our website or on any of these popular review sites or social networks.
Read what other customers have said about us.

All trademarks or brands on this page are registered by their respective owner and are not affiliated with our company, nor do they endorse or sponsor our products or services.
Reviews of
Krysevig Electric Inc.
(Based on 42 rated reviews)
29-Jun-2022
Product or service reviewed: Generec Generator
I've dealt with Nick and his crew on a couple of jobs. Service is astounding and they get the job done, in a professional manner. I would highly recommend them.
31-Mar-2022
Product or service reviewed: generator
Everything went perfect, installers were very professional.
Candice Roth
Monticello IN
01-Feb-2022
Product or service reviewed: Leaks at gas pipes.
Had gas leaks at the business I manage. Krysevig came to assess repairs of the pipes. They determined that they did not have enough manpower to do the job, but recommend a couple of companies that could help us. Despite not being able to do the job themselves, Kresevigs people were concerned about our pipes freezing, with the gas shut off. They went out and purchased four large electric heaters. They unboxed and strategically placed all heaters, as well as, covering any opening they felt might let in cold air. They went above and beyond to help us out. Thank you for the exceptional customer service.
Sharon Collins
Logansport, IN
15-Dec-2021
Product or service reviewed: General generator
They did a great job installing the generator and explaining everything and cleaning up when finished!
Mike Creigh
Monticello, IN
08-Dec-2021
Product or service reviewed: Generac Generator
We just bought a Generac Generator. We were very pleased with everyone we had contact with. The servicemen were very professional, knowledgeable about the generator and did an excellent job hooking everything up and making sure everything was working properly. Everyone was easy to work with, very respectful and did an excellent job. We highly recommend them. They were very patient with us and answered all our questions.
Mack and Carol
Rochester IN
25-Nov-2021
Product or service reviewed: Whole house generator and a tankless water heater
We are very happy with the work performed and cant say enough about the professionalism and quality of the installations. We will use them again very soon for another project and we can highly recommend them.
Mike & Paula
Monticello, Indiana
14-Oct-2020
Product or service reviewed: Install of furnace and air conditioner
Very easy to work with, easy to contact and set up appointments. The service guys were clean, neat, friendly, customer driven. They did a wonderful job , communicated well about what I should expect, walked me through any maintenance and service items I should look for in the future, made sure everything was in good working order before they left. I will be using them for all my heating, AC, plumbing, electrical needs for the future, and recommend them to everyone I know!
12-Oct-2020
Product or service reviewed: New HVAC system
These guys did an awesome job! Professional, courteous and knowledgeable. Highly recommend!!
06-Oct-2020
Product or service reviewed: Heating, cooling and electrical of pole barn
We were in the process of building a large pole barn. In order to complete the build, it required coordination of services from multiple companies-the builder, Krysevige, concrete company, cabinet maker, painters, etc. The crew with Krysevige were always courteous to not only to the other workers but our children and dogs that were present. We had to change several items along the way due to various reasons. Krysevige proved to be just as flexible and an asset when providing their skills and knowledge with the project.
Angie and Rod Zeck
Galveston, IN
04-Oct-2019
Product or service reviewed: New HVAC installed
Had new HVAC installed. Both gentleman were professional,knowledgeable and answered every question.
Kevin Hinkle
Logansport, IN
24-Sep-2019
Product or service reviewed: Generac Generator
Installation and Crew were fast, efficient, and professional. Highly recommended!
27-Aug-2019
Product or service reviewed: Ductless Outdoor Heat Pumps with AC
We are very very pleased with the mini-split units(AC with heat) purchased. Professional and knowledgeable installers, who we felt more than comfortable leaving our home while they were there. All questions have been answered, before, during and after installation. Krysevig not only gave us the best quote but we felt the most comfortable in choosing this company for the job. We would highly recommend them and we will definitely be using them in the future for any other home improvement projects.
23-Jul-2019
Product or service reviewed: Led lighting and new HVAC
Had LED lighting and new HVAC installed. All four gentleman were professional,knowledgeable and answered every question. Will be going to them for everything from now on.
19-Feb-2019
They did a good job, everything is back up and running. Very nice gentlemen. I will call them the next time I need their services.
18-Feb-2019
I've just had my home completely rewired. I'm so glad I chose Krysevig. Rob and Brandon did an excellent job. They were prompt, respectful, always polite, & went above and beyond. And they cleaned up the mess! I couldn't be more please. I trust & highly recommend this company!
06-Feb-2019
On time, polite, professional, got the job done quickly.
09-Jan-2019
Krysevig Electric was responsive, prompt, courteous and professional. They cleaned up their mess before leaving. I would call them again the next time I need service.
07-Sep-2018
Both technicians were very knowledgeable with the task they were given.
25-Aug-2018
Only one complaint, charged for the water test, prior to the purchase of water system. Was not informed there would be a charge.
07-Aug-2018
Had a Bryant heat pump installed and what a difference in comfort! Guys did excellent work, very knowledgeable, Nick and Pete know what they're doing.
13-Jul-2018
I recently had Krysevig replace my old central air conditioner with a new high efficient unit I could not ask for better service and the pricing was great I have had them do electrical work and plumbing and I had them replace a hot water heater in the past as well. Can't say enough good things about them Very professional and polite. One stop shop they do it all. I have switched all my business to them. Nice to have a local business that cares and serves your needs!!
27-Jun-2018
Professional Excellent service Knowledgeable & thorough Friendly & caring
24-May-2018
Very fast & friendly service
29-Mar-2018
Power failed Our Generac commercial generator had issues. Krysevig answered the call. came out in the rain and helped get things back to normal. They gave superb advise, I am now a forever customer. I would recommend this business they have experience and care about customers.
19-Feb-2018
Very professional and did a wonderful job on our bathroom remodels.
18-Dec-2017
I always use Krysevig. I know their work will be accurate and safe. Electricity scares me, I have no worries with this company.
03-Nov-2017
Very good Co. On time does more than expected - I highly recommend this Co.
15-Sep-2017
Very professional service which I can trust.
31-Aug-2017
They got us hooked up in the time they gave us very nice & friendly men shows what we needed to to check everything
17-Aug-2017
The guys who came and installed my generac were outstanding in all they did very knowledgeable and polite and got the job done quick
17-Aug-2017
This company is the best! When I worked in industry, they were the only ones that I would trust to install very expensive machinery. So when I had a problem at my home, I called them. They told me what needed to be done, and what it would cost. They were true to their word and solved the problem at the price agreed to. As it turned out, I knew the family of one of the guys doing the work. We left our home in the hands of these wonderful contractors and were not disappointed. Thank you Pam and Al and all of the great guys working for you!
12-Aug-2017
I had Krysevig Electric service my generac generator, Brandon was very professional and knowledgeable. Very efficient and professional company, reasonably priced actually cheaper than I had figured. Look forward to doing business with them in the future. Great company.
07-Jul-2017
was very efficient and courteous
16-Jun-2017
These guy's are great to work with to get any electrical work done.
23-May-2017
Thank you to the Krysevig team - very friendly and professional on the phone. Thank you Brandon for looking after my plumbing needs :)
09-May-2017
Krysevig Electric Inc gives great service. Set up times that work with the customers schedule. Jobs are performed with professional actions and attitudes. Always a job well done.
07-May-2017
Have had Krysevig work at my home and rentals , all work well done and at reasonable cost.
02-May-2017
The employees were unobtrusive, professional, and, most importantly, kept us informed about their progress every step of the way. It was important to me to know how our project was progressing and the staff was very forthcoming. We will be using them again, soon.
06-Apr-2017
professional, courteous, efficient, knowledgeable, are the words that immediately come to mind when I think of Krysevig Electric. Will refer them to anyone when it comes to this type of business.
04-Apr-2017
Very pleased with all of the work they have done for us!