Logansport IN Water Leak Detection & Repair | Reliable Leak Professionals
Our Work in Logansport -
24 Reviews
Reviews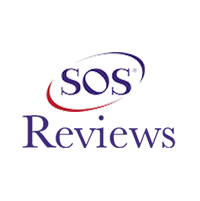 Allen Boli -
09/25/2023
Logansport
Worked with these folks for a long time but I'm getting to old to do it myself now so now I call them they have installed a new walk in shower replace...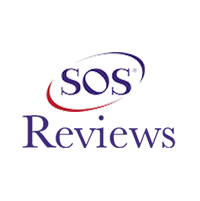 Sharon Collins -
02/01/2022
Logansport
Had gas leaks at the business I manage. Krysevig came to assess repairs of the pipes. They determined that they did not have enough manpower to do the...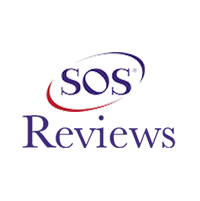 Christy Wade -
05/21/2023
Logansport
The gentleman that came was polite and professional, the work was done quickly and cleaned up afterwards. Thank you.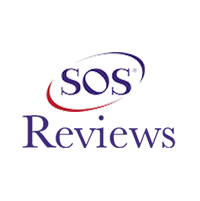 Joanne E Gipson -
10/24/2023
Logansport
I had a couple repairs that needed done. I called, Nick sent Rob out the next day and he very quickly and efficiently took care of both issues! Very c...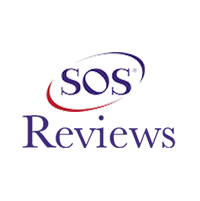 Sherry -
08/08/2023
Logansport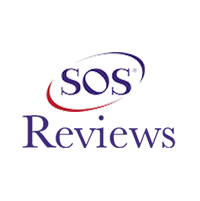 Stephanie -
07/28/2023
Logansport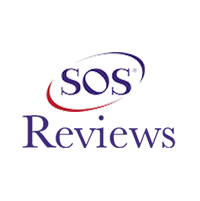 Cindy Howard -
01/30/2023
Logansport
Very Pleased with the service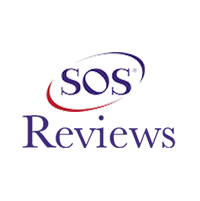 Barb Parker -
06/14/2023
Logansport
During the last hot spell our air conditioning decided to NOT work. I call Krysevig Electric. They answered the phone promptly and better than that wi...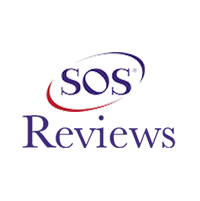 Micaela Hernandez -
10/25/2022
Logansport
Very nice and hard worker! Got the job done in under 15 minutes!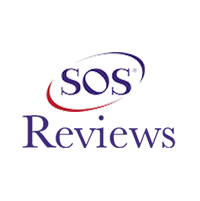 Gregory A Taylor -
10/24/2023
Logansport
Both guys done a great job. No concerns. Very satisfied with service.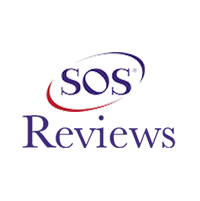 Kevin Hatten -
03/27/2023
Logansport
Job Site Visits
Krysevig Electric helps another client with a Generac generator, thanks Larry we appreciate you allowing a local company to serve your needs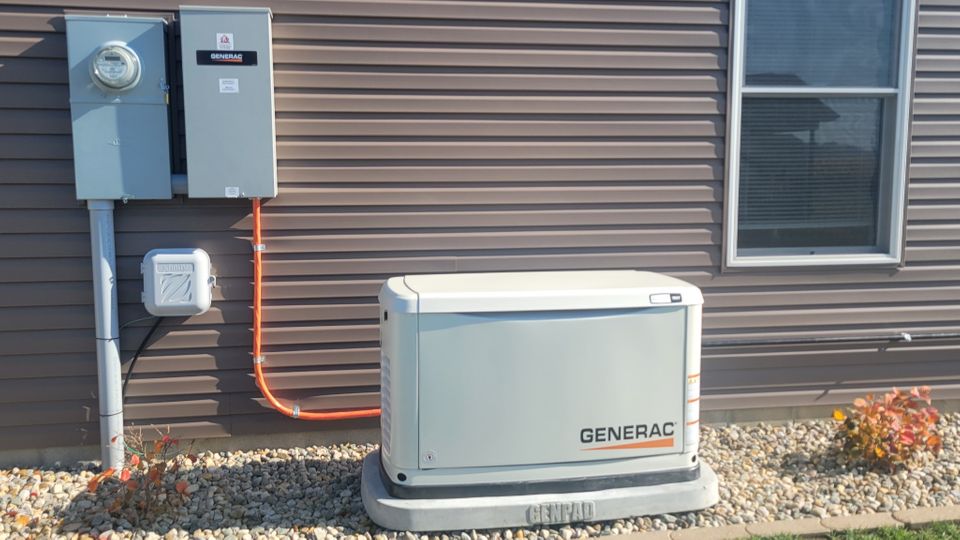 Ed & Judy @ Bruce lake got their piece of mind Generac generator installed by Krysevig Electric. Thanks Ed&Judy for allowing our team to take care of this for you.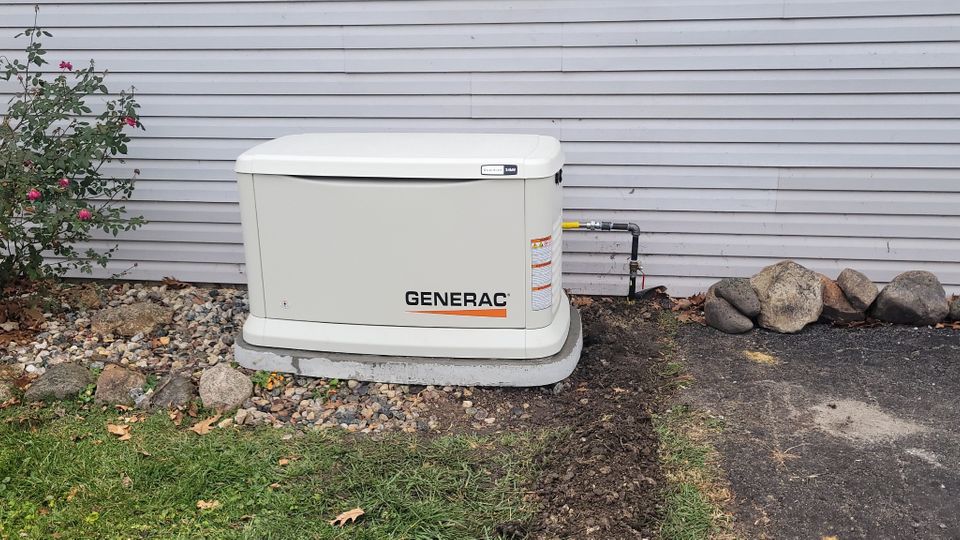 Kathy B. received her new Generac 26KW generator just in time for the start of our cold unpredictable winter. Thanks for trusting Krysevig with this project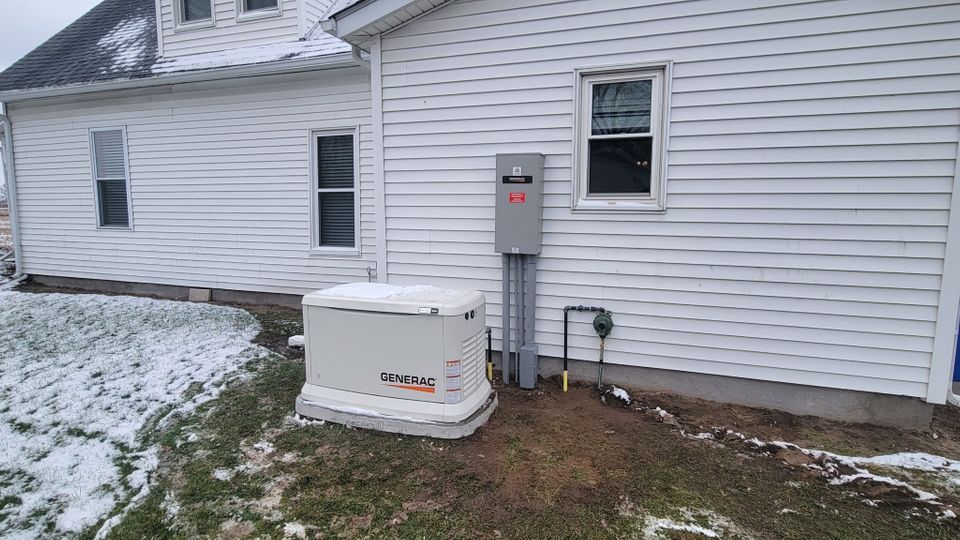 Mrs.R, is enjoying her newly upgraded bathroom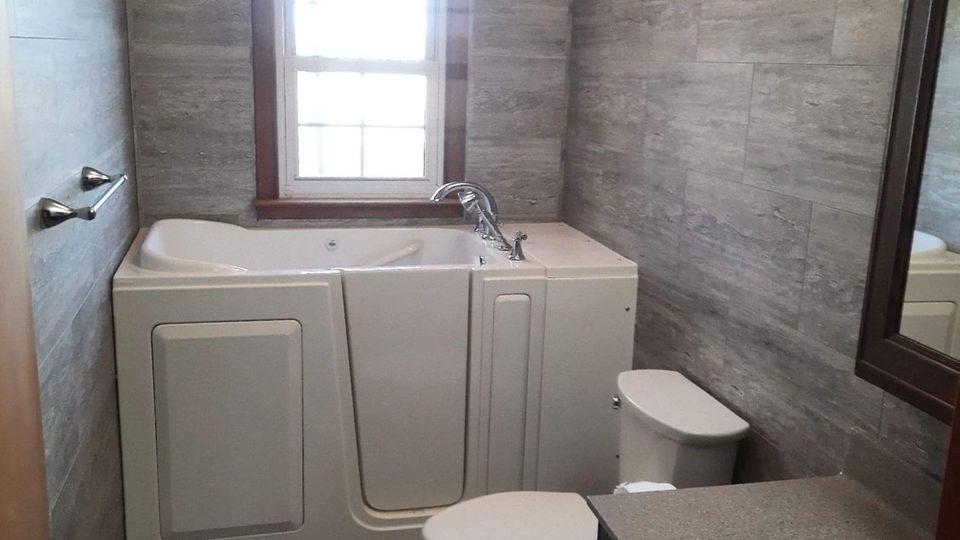 Mrs. S. got her new HVAC system today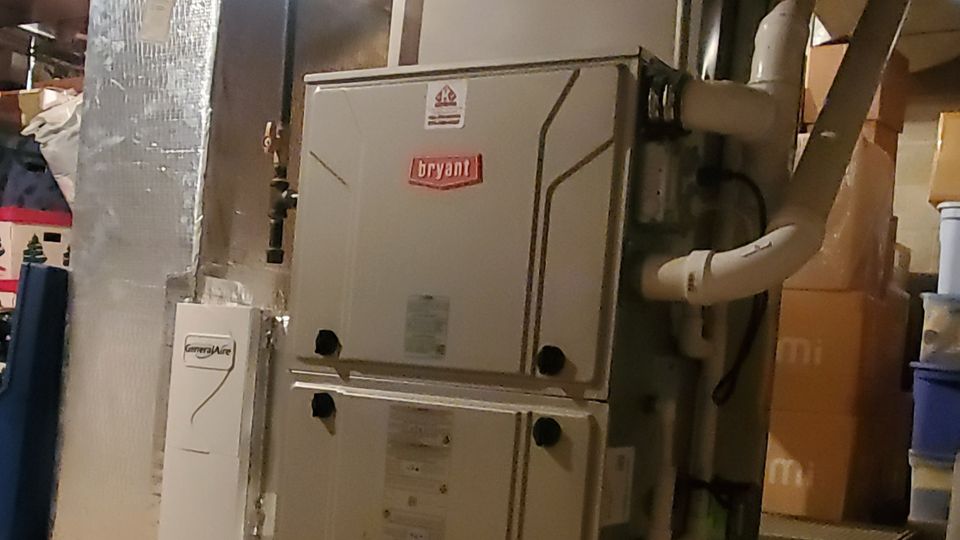 Many people don't realize it, but a lot of water is wasted because of leaking. To make matters worse, it reflects on your water bills. However, an even bigger problem caused by water leaks is the damage they can do to your home. Therefore, you should never underestimate a leak; regardless of its size, it can cost you a hefty price if you don't deal with it in time.
Most leaks are usually a result of clogged drains which stem from a burst or crack. Increased pressure can cause water to strain your pipes. Toilet leaks are also quite common as they can remain unnoticed for a while and are usually a result of the flash valve leaking or a damaged flapper. High-pressure water pipes can cause a leak, although, for this one, you have very little to do about it. Corroded pipes can also form pinholes and cause small leaks in your house.
To solve all these problems, you might need to enlist a qualified professional to come in and assess the situation. The professional will seek answers to questions like, what is the problem? Where is the problem coming from, and what is the best possible solution? You must get someone who knows what they are doing early enough to avoid further damages and costs.
Choosing Trusted Water Leak Repairmen Near Your Area
Several people have made the mistake of trying to repair leaks by themselves or getting half-baked professionals to handle the problem. Most of the time, this usually ends in a disastrous result; half the time, the situation worsens.
Some of the repair people also don't entirely solve the problem, they give it a temporary fix, and the problem shows up again, costing you even more than you would have paid for a professional to do it in the first place. If you have water leaks, always look for trusted maintenance specialists.
That is where we come in. Our services are well-known in your locale, and we aim to give you quality services. Our team is knowledgeable and has lots of experience dealing with water repair issues. They are well-equipped and will show up to assess the damage and let you know the best possible next course of action. Our services are top-notch; once we deal with the leak, you never have to worry about recurring issues.
Looking For a Plumber To Fix and Detect Leaks? Call Us!
We are at your service if you think there is a leak in your home and need someone to detect and fix it. We have handled many of these issues for our clients and ensured we delivered the best services they could ever get. Our team aims for perfection and leaves no room for error. They will have your home running smoothly and leak-free in no time. So reach out if you have a problem with your plumbing and get to experience first-hand how we solve your problems swiftly and efficiently. So give us a call today!
Kyrsevig Electric Inc.
841 W Broadway St, Logansport, IN 46947
574-753-8889